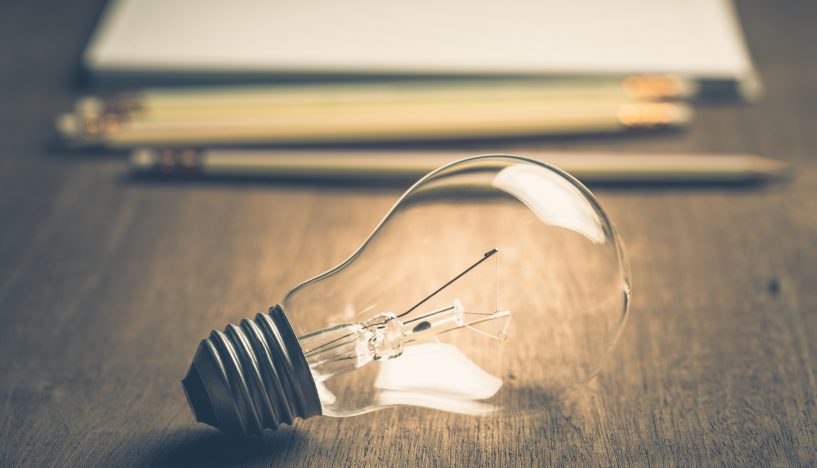 Energy Crisis or Policy Crisis?
Speculators and/or Fundamentals Driving the Market?

For months now we have been pointing out the rise in commodity markets, whether it is the food group, metals, grains or energy. We are witnessing escalating prices in all sectors. The dramatic increase appears to be driven by speculators shifting money from equity markets to the commodities. The big question now is, how long and how high can commodity prices go before we see significant demand erosion and a return of prices driven by market fundamentals.

If this truly is a perfect storm formed by the convergence of a falling U.S. dollar, rising energy demand in China and India, a sub prime mortgage mess, and environmental regulations going too far; we could be witnessing a watershed event that could create the need for lifestyle changes. Regardless of the causes and/or the duration of this latest energy crisis, hopefully this will be the wakeup call that spurs Congress to champion a pragmatic U.S. Energy Policy that supports multiple forms of traditional and innovative supply and demand-side initiatives. If not, we will likely rerun this article in five years and lament on how worse things have gotten. For those of you who routinely read our newsletter this should sound like the warnings we published in our 2007 Energy Outlook newsletter. The energy price hikes we feared have come to pass, albeit a few months later than anticipated.
Energy in the News
While we do believe speculators have caused much of the run up in commodity prices, we do want to focus on some legitimate reasons why energy prices are high and could stay that way until we get serious about an energy policy that focuses on domestic resources. We have compiled a few articles that we hope you find interesting.

Build it and they will come - well maybe not?

A few years ago Liquefied Natural Gas (LNG) was thought to be the answer to rising natural gas prices in the U.S. With LNG facilities now sitting idle, has yet another policy decision to rely on foreign energy sources backfired?

The New York Times By CLIFFORD KRAUSS Published: May 29, 2008 Global Demand Squeezing Natural Gas Supply Natural Gas Pipeline in the Gulf of Mexico Returns to Service

It didn't make national headlines, but a leak in the pipeline at the Independence Hub took almost two months to repair. During the shut-in, more production was lost from the Gulf of Mexico than was experienced in the past two hurricane seasons.

Energy Current: By Matthew Donovan Published: June 3, 2008

Some Things Never Change

In a world driven by energy we can all agree that renewable resources and conservation efforts are important. They are, however, only a small part of the solution and will take time to mature. We are already witnessing the backlash against ethanol that was forced upon us with government subsidies. It's driven up food prices, led to food shortages and the dirty little secret is finally out - it takes more energy to make then it produces. So while we explore alternative sources of energy, just how high do prices have to go before our politicians concede that we need to free up some of our traditional energy sources right here in our back yard? Here's an article that ran in the Wall Street Journal five years ago complaining about high natural gas prices. Since then little has been done to help the supply-side picture, and ever-stringent environmental laws have only increased demand for natural gas and pushed prices much higher.

Wall Street Journal Published: June 20, 2003

Unnatural Gas Shortage

Mamas Don't Let Your Babies Grow Up to Be Oil Workers

For those who work in the energy business it has become almost commonplace to hear or read of U.S. workers being attacked, kidnapped or killed in countries like Nigeria and Venezuela. In addition to the senseless loss of human life, pipelines are blown up on a routine basis and leaders such as Hugo Chavez simply seize billion dollar investments from our oil producing companies. The next time you hear a reporter or politician ripping "big oil", please remember they're not the ones who have prevented our nation from building a refinery for 30 years, no nuclear power plants since 1979, restricting the use of coal, and preventing us from tapping our own abundant natural resources. How amazing is it that communist China is currently drilling for oil 60 miles off the coast of Florida for communist Cuba, but our American companies are prohibited from doing the same!

RTE News May 8, 2008

Shell facilities in Nigeria attacked
Policy Makers and Oil Execs Square Off

Just as Congressional lawmakers were scolding U.S. oil executives on Capital Hill, our government's top executive was in the Middle East pleading with OPEC ministers to lower prices. This sad ironic sequence of events highlights just how much work needs to be done before the U.S. can become energy independent. During the oil embargo of the 1970s we imported ~ 25% of our oil. We didn't learn that history lesson and today we import ~70% of our oil. Every gallon of imported crude oil only feeds the economy of governments that don't share our values.

Wall Street Journal by Ian Talley Published May 22, 2008

Big Oil and Lawmakers Spar Over Supplies

Channel Partners And Associations